6 Tips for Settlement Negotiations in a Personal Injury Case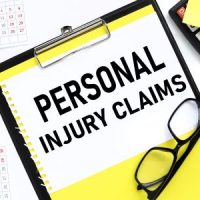 The best way to deal with an insurance adjuster after an injury accident is to be prepared, know what to expect, and understand what to do. After all, insurance adjusters are trained to get out of paying victims the money they need for the damages they suffered. They do this as their profession and are pretty skilled at it. This is why, if you decide that you are going to file a personal injury claim after an accident, you know how to act when it is time to start negotiations with the insurance adjuster because at some point during the claims process, talking to the insurance adjuster is inevitable.
You can file a claim for compensation on your own, but due to the complexities of the claims process, including skilled negotiations, having an attorney help you can be advantageous. For victims who were injured in New Jersey or Pennsylvania, the South Jersey personal injury attorney at Monaco Law PC can manage your claim and negotiate on your behalf with the insurance adjuster.
Negotiating with an Insurance Adjuster 
If you are expecting to speak to a crass and hostile insurance agent after you file your claim, think again. Insurance adjusters try to seem caring and compassionate when speaking with claimants. They do this to gain a claimant's trust and to lower a claimant's internal defenses. The idea is that if they can gain your confidence, they may be able to get you to say things that can hurt your claim. Or, they may be able to talk you into accepting a settlement amount that is far lower than what you deserve.
Negotiations may ensue after a demand letter is sent to the insurance company with the amount you want in a financial settlement. If you are negotiating with an adjuster, consider the following tips:
Before you begin negotiations, get a firm understanding of the totality of your damages and what they cost. This will give you a better vantage point to negotiate a fair settlement because you will know what your claim is worth.
Once you have calculated what you believe your claim is worth, define a scope of acceptable offers so you can better adjust your approach during negotiations.
Don't accept the first offer the adjuster provides. They usually are not going to give a fair first offer, and you don't want to sign off on anything that doesn't pay for the full extent of your harm.
If an offer is made that is very low, force the adjuster to explain why they came to that amount. Ask them to provide their reasoning for their meager offer.
If the adjuster offers a reasonable amount but not quite as high as what you have indicated in your demand letter, then it is possible to counter with a number lower than what you initially stated but higher than what the adjuster is proposing.
Emphasize how much the accident and your injuries adversely affected you.
Speak to a South Jersey Personal Injury Lawyer Today 
Negotiating is a critical stage in the personal injury claims process and must be done tactically for the best results.
If you would like help with a claim, please call the South Jersey personal injury lawyer at Monaco Law PC at (609) 277-3166 for our New Jersey office and (215) 546-3166 for our office in Pennsylvania.
We are a New Jersey and Pennsylvania personal injury law firm serving Atlantic County, Burlington County, Cape May County, Camden County, Cumberland County, Gloucester County, Mercer County, Middlesex County, Ocean County, Salem County, and all of South Jersey.