5 Most Common Reasons for T-Bone Crashes Occurring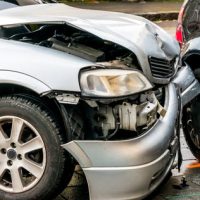 There are several ways that car accidents can happen. One common way is by side impact or a t-bone crash. T-bone crashes can inflict considerable physical bodily harm to passengers and structural damage to an automobile. There isn't only one way or reason why a t-bone accident happens. In fact, several actions and mistakes can lead to a t-bone crash.
Like any accident, if you are filing an injury claim for compensation, you have to have a detailed picture of how your accident happened. Recounting the events that took place leading up to and during the crash is imperative. Doing so will help you better define fault and improve your chances of getting full compensation from your personal injury claim.
After a car accident, victims that are harmed can benefit from speaking with an experienced attorney. Victims of car accidents in New Jersey can count on the knowledgeable and trusted legal counsel of the South Jersey car accident attorney at Monaco Law PC.
Different Ways a T-Bone Accident Can Occur
 Most car accidents are a result of mistakes made by the driver. In very rare instances, there are other issues, like lightning unexpectedly hitting the roadway, for example, which can cause a crash. But, by and large, it is driver error that leads to accidents happening.
For t-bone accidents, the most common scenarios that cause these types of crashes are:
Willfully running stop signals and signs or mistakenly doing so.
Not abiding by right-of-way rules and procedures and failing to yield.
Driving faster than the speed limit and being unable to adjust quickly enough to make changes and avoid a crash.
Driving while intoxicated.
Drivers that allow distractions that take their focus off of their environment and their ability to operate their automobiles safely.
Each and every one of these reasons for t-bone accidents happening describes negligence on behalf of a driver. Often times car accidents are preventable, and the destruction they cause never has to take place. Drivers that are not responsible while behind the wheel are a threat to everyone on the road. This includes causing t-bone accidents that produce catastrophic results for victims.
A t-bone accident can cause victims, particularly those who are seated on the side of the vehicle where the impact took place, to suffer severe injuries. Recovering from a t-bone accident can be lengthy, and the cost of medical treatment for injuries high. A personal injury claim may be the best approach for victims of a t-bone accident in New Jersey to obtain compensation.
Speak to a South Jersey Car Accident Injury Lawyer Today 
T-bone crashes are only one type of vehicular collision that can happen on the road. The adverse results of a t-bone crash can be immense and widespread. An injury claim may be able to help victims obtain the financial compensation they need for their damages.
Please call the South Jersey personal injury lawyer at Monaco Law PC at (609) 277-3166 for our New Jersey office and (215) 546-3166 for our office in Pennsylvania if you were injured in a car accident.
We are a New Jersey and Pennsylvania personal injury law firm serving Atlantic County, Burlington County, Cape May County, Camden County, Cumberland County, Gloucester County, Mercer County, Middlesex County, Ocean County, Salem County, and all of South Jersey.