What To Know About Dog Bite Injuries In New Jersey And Pennsylvania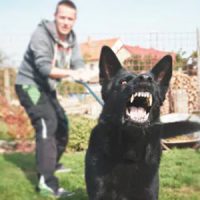 Dog bite injuries can happen almost anywhere, and it is important to know that serious harm can result from a friend or family member's dog. If you or your child suffered injuries in a dog bite case, it is important to seek advice from an attorney about seeking compensation. The following are some key things to know about dog bites.
Dog Bites Are More Likely in Homes with Dogs 
Did you know that a dog bite is more likely to occur in homes with multiple dogs? According to DogsBite.org, "adults with two or more dogs in the household are 5 times more likely to be bitten than those living without dogs in the home."
Dog Owners Are Liable for Dog Bites 
Generally speaking, dog owners are strictly liable for dog bite injuries in both Pennsylvania and New Jersey, although New Jersey law is friendlier to plaintiffs who are filing dog bite claims. Under strict liability laws for dog bite cases, a dog owner is liable for injuries caused by their dog biting another person regardless of whether the dog owner had knowledge of the dog's propensity for vicious behavior and regardless of whether the dog has bitten another person in the past. Merely owning a dog that bit a person and caused harm — as long as the person bitten did not provoke the dog — can result in liability.
How are New Jersey and Pennsylvania laws different in terms of strict liability and dog bites? Under Pennsylvania law, a dog owner is strictly liable for injuries and medical coverage. As such, when a dog bites in Pennsylvania, the owner is strictly liable for covering the medical expenses of the person injured as a result of the dog bite. However, if the injured plaintiff can also prove that the dog owner was negligent, then they can be eligible to obtain additional damages from the dog owner in Pennsylvania. New Jersey, differently, is a more traditional strict liability state. Under New Jersey law, the dog owner is strictly liable for harm caused by the dog. In fact, a recent New Jersey case eliminated an exception to dog bite strict liability for independent contractors.
Children Are Particularly Susceptible to Severe and Deadly Injuries 
Kids are especially susceptible to serious and deadly injuries in dog bite cases. Indeed, an article collected by the National Library of Medicine suggests that about 68 percent of dog bite injuries in kids occur in children under the age of 5.
Dog Bite Claims Result in Payouts Totaling Hundreds of Millions Annually 
According to DogsBite.org, the total of all homeowners' insurance payouts for dog bites in the U.S. was $882 million in 2021 alone. In recent years, payouts have risen and injury victims have obtained larger amounts in compensation.
Contact a Dog Bite Injury Lawyer in Pennsylvania and New Jersey 
If you were injured in a dog bite incident, you should get in touch with an experienced New Jersey and Pennsylvania dog bite injury attorney at Monaco Law PC. Joseph Monaco is a New Jersey and Pennsylvania personal injury lawyer serving Atlantic County, Burlington County, Cape May County, Camden County, Cumberland County, Gloucester County, Mercer County, Middlesex County, Ocean County, Salem County and all of South Jersey.
Sources:
njcourts.gov/attorneys/assets/opinions/supreme/a_17_20.pdf?c=KvY
legis.state.pa.us/cfdocs/legis/LI/consCheck.cfm?txtType=HTM&ttl=03
dogsbite.org/dog-bite-statistics.php
ncbi.nlm.nih.gov/pmc/articles/PMC3820741/