Top 10 Most Dangerous Dog Breeds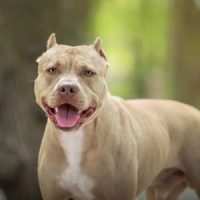 If you are interested in adding a furry friend to your home, a dog may be at the top of your list. Dogs are America's favorite animals, and they are in over 38% of all homes throughout the country. According to the American Veterinary Medical Association, from 2017-2018, there were 48,255,413 households in the United States that had a dog as a pet. Dogs are often favored because of their loyalty, love, and companionship. But if they are not properly socialized, then even though they may be safe around their family, if others come into a home, they may become territorial and bite.
Dog bite incidents can be scary and traumatic. While a dog owner may love their pet and not have any fear of a bite incident happening, it may not be the same situation when it comes to outsiders. It is important to remember that even though an owner can love their dog just as they do their human family, dogs are still animals. Animals can be unpredictable, and if they are scared or feel like they have to protect their space, they may lash out and attack.
If you suffered a dog bite in Pennsylvania or New Jersey, you might be wondering what you can do to hold a dog owner accountable for your resulting damages. Dog bites can lead to severe lacerations, punctures, and wounds that, if not treated right away, can cause excessive blood loss, disfigurement, and severe infection. Getting treatment as soon as possible is critical. But medical care can be costly, and you should not have to pay for your medical expenses after a dog bit you. Here, the South Jersey dog bite lawyers at Monaco Law PC can help and advise you on your legal options.
What Are the Most Dangerous Dog Breeds?
It is important to understand that any dog can become aggressive regardless of breed. There are certain environmental aspects that can make them unfriendly around humans. Also, a dog's natural temperament can also be a factor in what makes one dog more viscous than another.
While all of this is true, there are certain breeds that are typically associated with being more aggressive and dangerous. The following ten dog breeds are considered some of the most unsafe to have as pets.
Pitbull
Rottweiler
German Shepherd
American Bulldog
Bullmastiff
Siberian Husky
Labrador Retriever
Boxer
Doberman Pinscher
Alaskan Malamute
There is a lot to think about when you are preparing to purchase a dog and bring them home to become a part of your family. A tendency to be hostile and dangerous should be one of the things to ponder when researching dog breeds.
Monaco Law PC
If you suffered a dog bite injury, the first thing to do is seek medical treatment. Then, speaking with an attorney could be beneficial. Please call the New Jersey dog bite injury attorney at Monaco Law PC today to schedule a free consultation at (609) 277-3166 for our New Jersey office and (215) 546-3166 for our office in Pennsylvania.
We are a New Jersey and Pennsylvania personal injury lawyer serving Atlantic County, Burlington County, Cape May County, Camden County, Cumberland County, Gloucester County, Mercer County, Middlesex County, Ocean County, Salem County, and all of South Jersey.
Source:
avma.org/resources-tools/reports-statistics/us-pet-ownership-statistics