Increasing Numbers Of Rideshare Accidents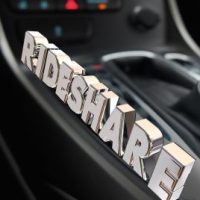 There is no doubt that certain times call for using a rideshare service like Lyft. One such obvious situation would be if someone drank too much alcohol. In this scenario, calling a rideshare service is the best way to get transportation home over walking or driving. While dependable and convenient in situations where inebriation exists, using rideshare services in many other instances can also be preferable.
As rideshare services like Lyft or Uber gained in popularity, people use these services in a variety of ways, from getting around town to commuting for work or as designated drivers. Regardless of why you may use a rideshare service, the reality exists that you are one of many, considering in 2014, there were approximately 140 million trips made by Uber drivers, which had skyrocketed to almost seven billion by 2019. In 2021, there were around 12 million riders using the Lyft app for services on a quarterly basis. Rideshare services do not seem to be going anywhere anytime soon.
Even though it may feel safer to be in a car with a "professional" driver, the truth is that car accidents can happen when using a rideshare service. If you were injured in a Lyft car accident, please reach out to an experienced attorney to learn more about what you can do to get the compensation you need to help you cover your losses. The South Jersey Lyft accident injury attorneys at Monaco Law PC understands the complexity of Lyft accidents and how to help victims secure compensation.
Accidents and Rideshare Services
The more cars on the road, the higher the likelihood of accidents. There are an ever-growing number of rideshare drivers traveling about to accommodate the demand for services. But what are drivers doing when they are not actively transporting someone from one location to the next? In many cases, they are driving to find new customers to pick up and drop off. As a result, the density of cars in any given area where a rideshare service covers has been increasing. This can explain the sharp rise in total fatal car accidents taking place across the country. A study out of the Booth School of Business at the University of Chicago noted a 3% rise in deadly accidents.
Some interesting findings that the study notes include that with time, rideshare accidents are not only a constant issue but one that is getting worse. Large cities have the highest risk for rideshare accidents to take place.
Call Monaco Law PC Today
If a crash happens when you are riding as a passenger in a Lyft rideshare service, you may be confused and unsure about what will happen next and what your rights are. Speaking with an attorney who evaluates Lyft car accidents can be beneficial. Please call the New Jersey Lyft car accident injury attorney at Monaco Law PC today to schedule a free consultation at (609) 277-3166 for our New Jersey office and (215) 546-3166 for our office in Pennsylvania.
We are a New Jersey and Pennsylvania personal injury lawyer serving Atlantic County, Burlington County, Cape May County, Camden County, Cumberland County, Gloucester County, Mercer County, Middlesex County, Ocean County, Salem County, and all of South Jersey.