Can Personal Injury Claims Pay For Injuries That You Do Not Fully Recover From?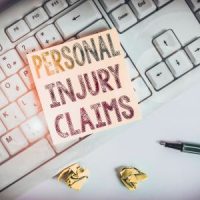 Car accidents are one of the most common reasons why victims file personal injury claims to obtain financial compensation for their losses. Though, car accidents are not the only situation where injuries can be inflicted on someone by another entity's negligence. Instances of medical malpractice, premise liability situations, truck accidents, motorcycle crashes, and more may all call for a personal injury claim to be filed for financial compensation.
The worst outcome of an unintentional injury accident like a vehicular collision is death. Though there are situations where everyone survives, some victims suffer such horrendous injuries that they are never able to fully recover. As a result, for the rest of their lives, they will invariably suffer some impairment and limitations they never had before their crash. This life deficit is something that must be considered when evaluating one's personal injury claim to ensure that it is valued properly.
Working with an attorney can be highly beneficial if you are injured and want to move forward with a personal injury claim. A lawyer experienced and trained in tort law will understand how to both identify and value what your damages are worth. This includes what you are owed for injuries that you may never completely heal from.
The South Jersey personal injury attorney at Monaco Law can assist you with your personal injury claim.
Maximum Medical Improvement 
Individuals injured in accidents should follow their doctors' recommendations to start the healing process. Some amount of healing from full recovery or less should take place. When a full recovery is not possible, an injury victim will eventually hit a point where there is no longer a possibility of getting any better. This is called Maximum Medical Improvement. It is the furthest stage of recovery that a victim will experience.
A doctor can examine a victim and determine what their MMI is. This can be used to calculate a claim's value. For instance, if a doctor evaluates a patient and comes to the conclusion that the most that a victim will heal is by 60%, then the 40% deficit they will suffer should be accounted for and included in their claim for compensation.
It is not uncommon for an insurance company to question everything in a claim because its goal is to pay victims as little as possible. If an insurance adjuster disputes what a victim's doctor has determined to be their MMI, then the victim can undergo an Independent Medical Exam.
Speak to a Pennsylvania and New Jersey Personal Injury Attorney Today 
MMI is the means to evaluate how far a victim's recovery will go and, when it is impossible to fully recover, include this aspect in their personal injury claim.
For questions about the personal injury claims process and for assistance with a claim, please connect with the New Jersey personal injury lawyer at Monaco Law PC today to schedule a free consultation at (609) 277-3166 for our New Jersey office and (215) 546-3166 for our office in Pennsylvania.
We are a New Jersey and Pennsylvania personal injury law firm serving Atlantic County, Burlington County, Cape May County, Camden County, Cumberland County, Gloucester County, Mercer County, Middlesex County, Ocean County, Salem County, and all of South Jersey.
Source:
cdc.gov/nchs/fastats/accidental-injury.htm