5 Benefits to Successful Personal Injury Claim Negotiations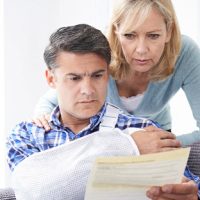 There is little doubt that the best way a personal injury case can go is a quick resolution with fair compensation to a victim. Done. However, this is not always the case, and anything can cause bumps in the road regarding successful negotiations. Negotiating a personal injury claim for the most compensation can be a bit of an art form. Usually, it is best done by a knowledgeable attorney who has extensive experience managing such cases.
If another party in New Jersey injured you, you must know your options and what can be done to obtain the best results. The South Jersey personal injury attorney at Monaco Law PC offers skilled legal representation services and has expert negotiation skills. Your attorney at Monaco Law PC will always have your best interests in mind and will fight on your behalf so your claim yields you the most compensation.
Main Advantages of Settlement Negotiations in a Personal Injury Claim 
Depending on how negotiations go, the case can resolve without having to go to court, or it may need to be litigated in court when negotiations are not fruitful. Every case is unique, and your attorney can advise you on how your case is going and what is the best path forward for your particular situation. But, there are many reasons why personal injury cases tend to settle mostly outside of court. Listed below are the main advantages of successful settlement negotiations in a personal injury case.
Timeline 
It is not uncommon to wish and have an expectation for the legal claims process to be over sooner than later. It is vital that claimants know that an expedient claim may be preferred, but ultimately, the best outcome is ideal, even if it takes some time. When a claim can be settled in negotiations, the time it takes to get resolved is normally less than what would happen if it went to trial.
Greater Predictability 
With settlement negotiations, your attorney and the insurance adjuster can go back-and-forth throwing out numbers that make the most sense until they come to an agreement that is favorable to your interests. In court, a claimant cannot know what will happen, and the amount they are awarded, if any, will depend on the judge and jury.
Expenses 
Court costs and fees and extra time and resources all take money. Successful settlement negotiations are less expensive than going to court will be for both claimants and insurance adjusters.
Privacy 
Settlement negotiations are all private. By contrast, court litigation is public record in New Jersey.
Less Stress 
The time it takes to work through the court, the lack of control, the greater involvement of the claimant, and the additional costs can all make going to trial much more stressful than avoiding it with cooperative negotiations.
Speak to a South Jersey Personal Injury Lawyer Today 
Call the South Jersey personal injury lawyer at Monaco Law PC at (609) 277-3166 for our New Jersey office and (215) 546-3166 for our office in Pennsylvania if you suffered harm in an injury accident and need help.
We are a New Jersey and Pennsylvania personal injury law firm serving Atlantic County, Burlington County, Cape May County, Camden County, Cumberland County, Gloucester County, Mercer County, Middlesex County, Ocean County, Salem County, and all of South Jersey.
Source:
portal.njcourts.gov/webcivilcj/CIVILCaseJacketWeb/pages/publicAccessDisclaimer.faces