Top 3 Actions Personal Injury Claimants Should NOT Do When Dealing with Insurance Adjusters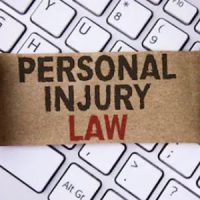 Usually, in a personal injury case, a claimant does not deal directly with the negligent party that caused their harm, but instead, they work with that party's insurance provider. When an accident happens, an insurance company will assign one of its insurance adjusters to the case. The adjuster's goal is not to help the claimant and get them the compensation they need for their damages. It is the exact opposite intention that the adjusters have in mind. They want to pay little to victims and, if they can get away with it, pay nothing to them.
You do not have to go the course alone when you are injured in an unintentional injury event. Having an attorney by your side has numerous benefits, including helping you get the most from your claim. And a part of that is taking over communications with the insurance adjuster on your behalf. In New Jersey, the South Jersey personal injury attorney at Monaco Law PC can not only advise you on what to do to maximize compensation but also speak to the insurance adjuster for you so that you can put your greater focus on recovering from your injuries.
Avoid These Mistakes When Dealing with an Insurance Adjuster
 There are those things you should do when you file a personal injury claim, and then there are things you shouldn't ever do. When dealing with the insurance adjuster, specifically, heed these warnings.
Do Not talk to an insurance adjuster without legal representation. The adjuster has one goal in mind, and that is to get in touch with you when you are most vulnerable after your accident and before you have a chance to connect with an attorney. They will sound compassionate, but they are not. They want to gain your trust so that you will feel more comfortable giving them information detrimental to your efforts in securing compensation.
Do Not accept the insurance adjuster's first offer. The first offer is usually the lowest, and the insurance adjuster is all too ready to get you to sign off on less than you deserve and close your case.
Do Not allow the adjuster to get away with holding your case up. When an insurance adjuster cannot get you to take a lowball offer, they may try other tactics to harm your case. This includes slow walking your case to frustrate you or to get you to make other mistakes that can be detrimental to your claim. An attorney can help you in this situation.
DO….Speak to a South Jersey Personal Injury Lawyer Today 
Call the South Jersey personal injury lawyer at Monaco Law PC at (609) 277-3166 for our New Jersey office and (215) 546-3166 for our office in Pennsylvania if you suffered harm in an injury accident and need help.
We are a New Jersey and Pennsylvania personal injury law firm serving Atlantic County, Burlington County, Cape May County, Camden County, Cumberland County, Gloucester County, Mercer County, Middlesex County, Ocean County, Salem County, and all of South Jersey.
Source:
cdc.gov/nchs/fastats/accidental-injury.htm