Top 4 Ways to Help a Loved One After a Personal Injury Accident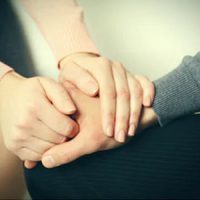 Unexpected personal injury events can happen to anyone, and they can cause catastrophic harm. A personal injury event can lead to substantial physical bodily harm and, sometimes, even deep emotional trauma. If you have a loved one that was recently hurt in a personal injury accident, there are things you can do to help them recover. Being harmed in an unintentional injury accident can turn one's life upside down, and the help and care of a family member or friend can make all the difference in your loved one's life during such a difficult time.
In New Jersey, injury accidents happen every day. Car accidents are some of the most common injury accidents. In 2022, there were 651 fatal crashes in New Jersey. These fatal crashes resulted in 694 lives lost, according to the State of New Jersey Office of the Attorney General.
If the reckless actions of another party injured you, you may be entitled to a substantial financial settlement for your damages. Please reach out to a South Jersey personal injury attorney at Monaco Law PC to find out more.
Most Helpful Ways to Assist a Loved One Who Was Injured in an Accident 
There are several ways that a loved one who was injured in an accident could benefit by lending a helping hand. Sometimes it is a physical activity that will do the trick. Other times, it is the emotional support that is needed. Consider some of these ways to be there for a loved one who is injured after a personal injury accident.
Show Up 
Checking in on your loved one and just being around can provide the supportive environment that they need. Calling, texting, sending a card with well wishes, or stopping by to be physically present can go a long way.
Offer Daily Assistance 
Depending on what the circumstances are for a friend who was injured and the extent of their injuries, they may need help with daily life. This could be picking up groceries, light housekeeping, meal making, transportation to appointments, and more.
Listen 
Sometimes, the internal emotional pain of an accident can be so much to bear that it can degrade a victim even more than physical bodily harm. Frequently, individuals just need to be heard and need emotional support. Listening, offering encouragement, being understanding, and exuding kindness can give a victim the internal care they need to help them move on from their trauma.
Be a Source of Fun 
The recovery process can be slow and arduous. Taking a break to enjoy oneself and engaging in something fun can bring enjoyment that makes one feel better. Some examples could include playing a board game, engaging in an art-related activity, providing a good book or movie to a loved one, and any other way to lighten things up and be a source of pleasure.
Speak to a South Jersey Personal Injury Lawyer Today 
After an injury accident, do not hesitate to reach out to a South Jersey personal injury lawyer at Monaco Law PC by calling (609) 277-3166 for our New Jersey office and (215) 546-3166 for our office in Pennsylvania.
We are a New Jersey and Pennsylvania personal injury law firm serving Atlantic County, Burlington County, Cape May County, Camden County, Cumberland County, Gloucester County, Mercer County, Middlesex County, Ocean County, Salem County, and all of South Jersey.
Source:
nj.gov/njsp/info/fatalacc/2022-stats.shtml