What do Expert Witnesses Do in Personal Injury Cases?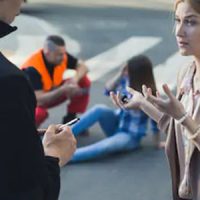 Not every personal injury case will go all the way to court, but some do. When an agreement can not be made during negotiations, the claim may turn into a lawsuit, and both the plaintiff and the defendant will battle it out in court. The thing with going to court is the final decision and potential monetary compensation that could be awarded to a plaintiff depends on the judge and jury.
It is essential to persuade the court of the extent of your damages and have them feel compassion for your plight. The jury's impression of you and what evidence you bring to support your side all have an impact on the outcome of your suit. Expert witnesses can not only use their professional knowledge and mastery of a certain subject to be compelling for your case but also, expert witnesses can add greater credibility.
If you were injured in New Jersey by a negligent party, taking legal action by filing a claim may be possible. For assistance with an injury claim, the South Jersey personal injury attorney at Monaco Law PC can help.
Why Use an Expert Witness in a Personal Injury Claim? 
Expert witnesses are individuals with specialized knowledge and expertise that can evaluate a situation and provide reliable opinions. These individuals tend to be believable sources of information and also have a solid background of experience and training within a particular subject area.
There are several types of evidence that can be used to promote a narrative and strengthen one's case. Photos, videos, eyewitness testimony, and expert witness opinions are examples.
Consider this, an expert witness who is fluent in forensic accident reconstruction and analysis may be a viable witness for a car accident. This individual can potentially reinforce the claims that a plaintiff makes regarding how an accident took place. A forensic accident reconstruction professional can explain their opinion and provide visual aids to make everything more straightforward for a jury to understand.
Expert witnesses can be any trusted professional who has proficiency and training on a particular topic or subject area. Doctors, engineers, financial professionals, and more may be used as expert witnesses in a personal injury case. Choosing a professional for an expert witness depends on what individual's background would be applicable and add value to a case.
If your case goes to court, and it would make the most sense to have an expert witness used, your attorney will advise you on this option. Making sure that your case has as much convincing and effective evidence as possible increases the likelihood of success in winning and getting the most financial compensation.
Speak to a South Jersey Personal Injury Lawyer Today 
For support and assistance with an injury claim in New Jersey, do not hesitate to reach out to a South Jersey personal injury lawyer at Monaco Law PC by calling (609) 277-3166 for our New Jersey office and (215) 546-3166 for our office in Pennsylvania.
We are a New Jersey and Pennsylvania personal injury law firm serving Atlantic County, Burlington County, Cape May County, Camden County, Cumberland County, Gloucester County, Mercer County, Middlesex County, Ocean County, Salem County, and all of South Jersey.
Source:
ojp.gov/ncjrs/virtual-library/abstracts/forensic-engineering-reconstruction-accidents-second-edition