How Essential is Negligence in a Personal Injury Claim?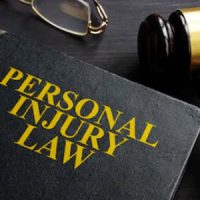 Building a solid personal injury claim that renders the highest possible amount of compensation takes robust evidence. It also takes showing that negligence existed. Negligence is at the core of any personal injury claim. If a plaintiff, the individual that files a personal injury claim against another party, cannot show the other party was negligent, they will not win their claim.
Like any legal action, working through the personal injury claims process can be unpredictable. It is never certain that filing a claim will lead to compensation or that a claim will help a victim get as much as they need in financial compensation. Claims that are unable to get to an agreeable settlement may have to go to court and be tried as lawsuits. As a result, victims can benefit from working with an experienced attorney who knows the process and what needs to be done to win.
The South Jersey personal injury attorney at Monaco Law PC can assist you when you have a personal injury claim to file.
Why You Must Show Negligence to Win Your Claim
Any personal injury claim that secures compensation does so because the following elements exist:
The defendant had a duty of care to a victim.
The defendant violated their duty of care to a victim.
The victim was injured.
The victim suffered losses.
If these elements can be proven, then it can be said that negligence has been established. As a result, a personal injury claim is likely going to garner a victim the compensation they need for the damages that were suffered. Evidence showing the extent of the damages will impact how much financial compensation a plaintiff receives.
While showing negligence is crucial for a claim to be fruitful for a plaintiff, knowing the full amount of damages suffered is also critical. Even if a claim does payout, if it pays too little, this can still be harmful to a victim. Therefore, when a victim has their claim properly valued to understand how much it is worth, then they can not only show negligence on the part of the defendant but also argue for the total amount of financial recompense they are owed.
People are expected to behave in a reasonable way that does not endanger others. If they are careless and reckless in their conduct and they cause an unintentional injury accident, they can be considered negligent. Negligent individuals can be held liable for the damage they caused others.
Speak to a South Jersey Personal Injury Lawyer Today
If you would like assistance with an injury claim in New Jersey or Pennsylvania, do not hesitate to reach out to a South Jersey personal injury lawyer at Monaco Law PC by calling (609) 277-3166 for our New Jersey office and (215) 546-3166 for our office in Pennsylvania.
We are a New Jersey and Pennsylvania personal injury law firm serving Atlantic County, Burlington County, Cape May County, Camden County, Cumberland County, Gloucester County, Mercer County, Middlesex County, Ocean County, Salem County, and all of South Jersey.
Source:
cdc.gov/nchs/fastats/accidental-injury.htm