What Happens if You Don't Agree to a Settlement in a Personal Injury Claim?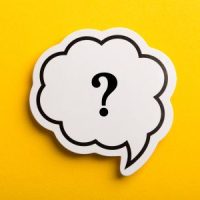 Often, it is believed that a victim who is injured by a negligent party will just file a claim, and then a settlement will be agreed to and paid to them for their losses. Well, in many instances, the personal injury claims process is not that easy, and there can be many things that happen that make it more complex and even prolong it. Plus, the insurance company that the claim is being filed against is not too eager to fairly compensate victims. The opposite is actually true. The insurance company does not want to compensate victims or pay them at all. If they have to, they will try to close claims for as little financial compensation as they can get away with.
The truth is that the majority of personal injury claims do end up resolved outside of court. There are several reasons why both sides, the insurance company, and the victim, may prefer avoiding trial. However, there are some instances when negotiations are not cooperative or productive. In these instances, a claim may become a lawsuit and have its day in court.
For help with a personal injury claim in either New Jersey or Pennsylvania, please reach out to the South Jersey personal injury attorney at Monaco Law PC today.
The Aftermath of Failed Personal Injury Claims Negotiations
 When you work with an attorney trained in tort law and experienced in helping claimants recover maximum compensation from their claims, you will have a trusted legal advocate on your side working for your interests. This includes evaluating your claim to understand what it is worth. Knowing the value of your claim is critical. This is because, without an understanding of what you are owed, it is tough to negotiate for a fair settlement. Having a grasp on the true value of your claim is a critical aspect of negotiations.
For whatever reason, your side and the other side may simply not come to an agreement during settlement negotiations. When there is no settlement in sight, a lawsuit can be filed. After a lawsuit is filed, there are some phases of the initial lawsuit process that transpire.
Complaint and Answer – you make your claims against the party you are suing, and they respond.
Discovery – both the plaintiff and the defendant request information from each other and work on gathering as much evidence as possible for their side's benefit.
Motions may be filed – motions may be filed to have a case thrown out or to preclude some portion of it. If a motion to dismiss succeeds, a case will not go to trial.
Mediation may be agreed to by all parties involved. Mediation is essentially another chance to come to an agreement without going to court and involves a third-party moderator to help facilitate negotiations.
When all attempts to stay out of the courtroom are unsuccessful, a trial date will be set, and a case will be heard. A judge and jury will be left to decide the outcome of the case. Individuals on either side, the plaintiff or the defendant that are unhappy with the outcome could potentially appeal the decision.
Speak to a South Jersey Personal Injury Lawyer Today 
Please call the South Jersey personal injury lawyer at Monaco Law PC at (609) 277-3166 for our New Jersey office and (215) 546-3166 for our office in Pennsylvania when you are ready to file a personal injury claim.
We are a New Jersey and Pennsylvania personal injury law firm serving Atlantic County, Burlington County, Cape May County, Camden County, Cumberland County, Gloucester County, Mercer County, Middlesex County, Ocean County, Salem County, and all of South Jersey.
Source:
nj.gov/mediation/mediation/