What You Should Know About Auto Accidents Caused By Product Defects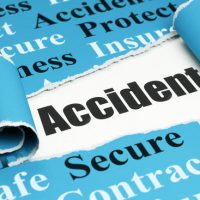 Auto accidents in New Jersey can have a wide range of causes, including product defects. Many different components of a car or truck can contain a defect, and those defects can result in devastating collisions. It is important to understand that many kinds of auto defects do not necessarily pose serious injury risks. For example, you may receive a notice of a safety recall that could cause a minor issue but is unlikely to result in a serious accident. At the same time, some auto recalls occur because of serious defects that pose grave risks. In some cases, dangerous defects are not subject to recalls until they have resulted in hundreds or even thousands of injuries, and sometimes recalls never occur.
What do you need to know about auto accidents caused by product defects? Our New Jersey wrongful death and injury attorney can help.
Learn About the Most Common Auto Defects
Some types of auto defects are more common than others, and often are the subject of recalls listed by the National Highway Traffic Safety Administration (NHTSA). The following are among the more common types of serious car and truck safety defects that have resulted in motor vehicle collisions and serious vehicle occupant injuries:
Air bag defects: Air bags can have a wide range of defects, and in recent years airbags have been recalled due to their likelihood of exploding and causing injuries from shrapnel, while in other cases airbags have failed to deploy properly in collisions. In either circumstance, an air bag defect can result in serious or fatal injuries to a motor vehicle occupant.
Defective brakes: When car or truck brakes do not work properly, a driver cannot stop in time to prevent a collision with another automobile or to slow down properly to avoid a single-vehicle accident on a curve.
Tire defects: Tire defects can result in many different kinds of collisions, including those caused by tire blowouts and those resulting from ineffective traction on slick or icy roads.
Windshield wiper defects: While it might not seem like a serious issue, windshield wiper defects can make it difficult or impossible to see properly while driving in the rain or snow.
Light defects: When headlights or taillights are defective, they might not turn on properly. Defective headlights can prevent a driver from seeing properly and avoiding a collision, while defective taillights can prevent drivers in the rear from recognizing when a driver is slowing down.
Steering wheel defects: Steering wheels that have defects can lock unexpectedly while a motorist is driving in addition to other serious issues.
Seat belt defects: A seat belt defect can prevent the seat belt from being effective in a collision, resulting in more severe injuries to passengers.
Filing a Product Defect Lawsuit
When an auto product defect occurs, it may be possible to file a product liability lawsuit against the designer, manufacturer, or marketer of the automobile or one of its defective parts. It is important to find out more about product defect claims by speaking with a lawyer.
Contact a New Jersey Product Liability Lawyer
One of our New Jersey car accident lawyers can help you with an auto defect claim. We are a New Jersey and Pennsylvania wrongful death and personal injury law firm serving Atlantic County, Burlington County, Cape May County, Camden County, Cumberland County, Gloucester County, Mercer County, Middlesex County, Ocean County, Salem County and all of New Jersey.
Sources:
nhtsa.gov/recalls
law.cornell.edu/wex/products_liability