Common Warning Signs Of Nursing Home Negligence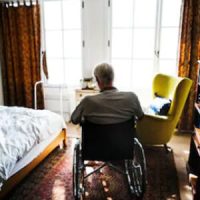 Nursing home abuse and neglect in New Jersey and Pennsylvania can take many different forms. Sometimes indicators of nursing home abuse may be obvious, while other signs of nursing home negligence may be more difficult to identify. According to U.S. News & World Report, there are some common red flags that can be warning signs of the possibility of nursing home abuse or neglect that friends and family members, as well as residents, should consider. The article emphasizes the importance of visiting a nursing home in person to consider any warning signs at the facility. Our nursing home abuse and neglect lawyer can discuss some of these signs with you, and we can assist you if you need help filing a claim.
High Rate of Covid-19 Deaths 
Nursing homes in Pennsylvania or New Jersey that have had a particularly high rate of Covid-19 deaths may have problems with infection-control measures, and may not have a plan to focus on resident safety. It can be particularly important to consider the rate of Covid-19 deaths as the pandemic continued, once nursing homes had clearer knowledge about how to keep residents healthy.
Nursing Home Complaint History 
Any nursing home with a history of complaints or safety violations should be reconsidered. While it is important to remember that nursing home abuse or neglect can occur at any facility—including a facility with no prior safety issues—subsequent violations are more likely at facilities with histories of neglect claims.
High Rate of Staff Turnover 
When nursing homes have a high rate of staff turnover, that fact is often a sign that the facility is a difficult place to work and may not be paying employees sufficiently. While the article emphasizes that high turnover does not necessarily indicate there is a nursing home abuse or negligence problem, this indicator combined with others should put you on alert.
Odors and Lack of Cleanliness
 When a facility has odors, especially of urine, or otherwise appears as if it is not being cleaned to a reasonable condition, you should consider this as a warning sign about the safety of the facility. You want to ensure that a loved one will be cared for and will receive any necessary assistance with bathing and other activities of daily living. If the facility cannot even maintain common areas in an appropriate manner, the facility may be understaffed and may not be able to provide property care to residents.
Lack of Activities for Residents
 Nursing homes should have activities that keep residents involved in the community at the facility and provide residents with opportunities to engage with other people. An overall lack of activities, especially in the mornings, should be a warning sign about potential problems at the facility.
Contact a Pennsylvania and New Jersey Nursing Home Abuse Attorney
 If you have concerns about the safety of an elderly loved one in a nursing home in Pennsylvania or New Jersey, you should seek advice from an experienced New Jersey and Pennsylvania nursing home abuse lawyer at Monaco Law PC today. Joseph Monaco is a New Jersey and Pennsylvania personal injury lawyer serving Atlantic County, Burlington County, Cape May County, Camden County, Cumberland County, Gloucester County, Mercer County, Middlesex County, Ocean County, Salem County and all of South Jersey.
Source:
health.usnews.com/health-news/best-nursing-homes/slideshows/red-flags-to-watch-for-when-choosing-a-nursing-home