Nursing Home Slips, Trips, And Falls: What To Consider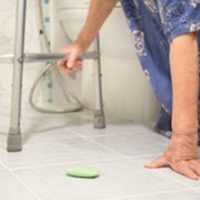 Many people assume that nursing home abuse and neglect, or nursing home negligence, primarily involves intentional acts designed to cause physical or psychological harm to nursing home residents. While many instances of nursing home abuse do involve physical or emotional abuse aimed at hurting or humiliating a nursing home resident, there are many forms of nursing home neglect that are not intentional. One common type of situation in which nursing home negligence may result in nursing home liability is a slip and fall that causes an injury. Nursing homes owe a duty of care to residents, which means providing adequate care so that residents do not fall while trying to perform certain activities for which they acquire assistance, and ensuring that the facility does not have unreasonable hazards that may lead to a slip and fall accident, or a trip and fall injury.
The following are some key things to consider when it comes to nursing home slips, trips, and falls in nursing homes.
Falls Are Common in Nursing Homes and Serious Among Older Adults
 According to the Agency for Healthcare Research and Quality (AHRQ), falls happen with some frequency in nursing home settings. Indeed, the AHRQ estimates that approximately 50 percent of all nursing home residents will fall in a given year. Moreover, 1 out of every 3 nursing home residents who suffers a fall will fall again in the same year. Yet falls are certainly not inevitable. The majority of nursing home falls can be prevented, and should be preventable, in nursing homes and skilled nursing facilities.
In addition to the fact that falls are common, it is critical to know that falls among nursing home residents can be serious and sometimes deadly. The AHRQ indicates that a high number of nursing home residents who fall will develop a fear of falling, affecting their psychological well-being. Perhaps more significantly, about 10 percent of all seniors who fall in nursing homes will suffer a hip fracture, which can result in a permanent disability. The U.S. Centers for Disease Control and Prevention (CDC) reports that more than 300,000 seniors who fall sustain hip fractures and require hospitalization.
Nursing Homes Can and Must Make Fall Prevention Efforts
 Nursing homes have a duty to ensure that seniors in their facilities do not suffer avoidable falls. The following are steps that nursing homes should be taking to prevent falls and fall-related injuries:
Ensure adequate staffing so that residents can receive the care they need and assistance with activities that could lead to falls;
Clear tripping hazards from resident walkways;
Repair any torn carpeting or flooring that could lead to a trip and fall;
Immediately clean liquid spills to prevent a slip and fall;
Replace damaged handrails on staircases;
Fix broken lighting around walkways; and
Ensure that residents are evaluated by a health care provider for medication and physical health issues that could make falling more likely.
Contact a Nursing Home Negligence Lawyer Serving Clients in New Jersey and Pennsylvania 
Just because falls are common among the elderly does not mean that they cannot be prevented in nursing homes in Pennsylvania and New Jersey. If you have an elderly parent or loved one in a nursing home who sustained an injury in a fall, the facility could be liable. An experienced New Jersey and Pennsylvania nursing home neglect lawyer at Monaco Law PC can assist you with a claim. Joseph Monaco is a New Jersey and Pennsylvania personal injury lawyer serving Atlantic County, Burlington County, Cape May County, Camden County, Cumberland County, Gloucester County, Mercer County, Middlesex County, Ocean County, Salem County and all of South Jersey.
Sources:
ahrq.gov/patient-safety/settings/long-term-care/resource/injuries/fallspx/man1.html
cdc.gov/falls/index.html#:~:text=Falls%20among%20adults%2065%20and,paid%20by%20Medicare%20and%20Medicaid