How Distracted Walking Can Affect A Pedestrian Accident Claim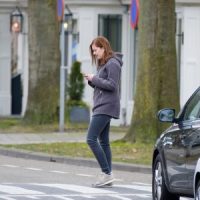 Most motorists in New Jersey and Pennsylvania know about the serious risks of distracted driving. It is well documented that texting while driving, or engaging in nearly any type of behavior that takes your hands off the wheel, eyes off the road, or mind off the task of driving can be extremely dangerous. Indeed, according to the National Highway Traffic Safety Administration (NHTSA), a total of 3,142 people were killed in distracted driving crashes in 2020 alone, and many more people sustained nonfatal injuries. To be clear, distracted driving can be deadly. What about distracted walking and its impact on a pedestrian accident claim? Consider the following information from our New Jersey and Pennsylvania pedestrian accident attorneys.
What is Distracted Walking?
 Distracted walking is a term that refers to any activity while walking that takes a pedestrian's focus off the task of staying safe while walking. According to the National Safety Council (NSC), "distracted walking accidents are on the rise, and everyone with a cell phone is at risk." Whenever a pedestrian is crossing the street while looking down at a phone to read or send a text message, or to follow a map app, that pedestrian can be at risk of an injury in a collision with a motor vehicle. Whether a pedestrian is crossing at an intersection or in a crosswalk, or even walking on a road or sidewalk, distracted walking can put a pedestrian at risk of injury.
According to the American Academy of Orthopedic Surgeons (AAOS), there are a wide variety of behaviors that can fall into the category of distracted walking, such as:
Talking on a phone;
Texting on a phone or using the internet;
Listening to music;
Engaging in conversation with another pedestrian; and
Zoning out while walking.
How Can Distracted Walking Impact a Claim?
 If you are injured in a collision with a motor vehicle while walking, what will happen if the negligent motorist says that you were distracted and that your distracted walking is partially to blame for the accident?
Both New Jersey and Pennsylvania use modified comparative fault or comparative negligence rules. Accordingly, even if a negligent motorist can prove that your distracted walking was partially to blame for the collision after you file a claim against that motorist, you can still recover damages as long as you are not 51 percent or more at fault. As long as you are less than 51 percent at fault, you will recover damages, but your award will be reduced by your portion of fault.
Contact an Experienced Pennsylvania and New Jersey Pedestrian Accident Attorney 
Were you injured in a collision involving an automobile? Or do you need assistance with your pedestrian accident case in Pennsylvania or New Jersey? Do not hesitate to get in touch with an experienced Pennsylvania and New Jersey pedestrian accident attorney at Monaco Law PC. Joseph Monaco is a New Jersey and Pennsylvania personal injury lawyer serving Atlantic County, Burlington County, Cape May County, Camden County, Cumberland County, Gloucester County, Mercer County, Middlesex County, Ocean County, Salem County and all of South Jersey.
Sources:
nhtsa.gov/risky-driving/distracted-driving
nsc.org/community-safety/safety-topics/pedestrian-safety
orthoinfo.aaos.org/en/staying-healthy/distracted-walking/
law.justia.com/codes/new-jersey/2013/title-2a/section-2a-15-5.1
legis.state.pa.us/WU01/LI/LI/CT/HTM/42/00.071.002.000..HTM