Ben Simmons Cousin Killed
76ers Draft Pick Ben Simmons Cousin
Killed in Hit and Run Pedestrian Accident
Joseph Monaco, PA & NJ Trial Lawyer
Call or text 609-277-3166 in New Jersey or 215-546-3166, in Pennsylvania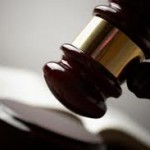 Ben Simmons' Cousin has been killed in a NJ hit and run accident. If you are a sports fan in the Philadelphia area, you know that the Philadelphia 76ers drafted Ben Simmons with the first pick in the 2016 NBA draft. When the draft was being held in New York, Ben took his cousin along. Unfortunately, two days after the draft, Zachary Simmons was killed in a hit and run pedestrian accident in Hoboken New Jersey. The Hudson County Prosecutor's Office released a video of the fatal accident captured by a surveillance system in the vicinity of the accident. Anyone with information about the accident is asked to call the Hudson County Prosecutor's Office, (201) 915-1260. Here is a link to the video: Hit and Run Accident Video
Pedestrian fatalities nationwide are on the rise, having increased 10 percent in 2015. In New Jersey, one out of three wrongful deaths from traffic accidents involves a pedestrian.
Although it is not currently known whether Zachary Simmons or the driver of the hit and run vehicle was using a cell phone, distracted driving and pedestrian crossings are major issues in the cause of traffic accidents. This past March, NJ General Assembly member Pamela Lampitt introduced a bill to address using a phone as you are walking in public. The law would provide for a fine of up to $50 or 15 days imprisonment for a violation.
Hopefully, they will be able to locate the hit and run driver to help bring peace of mind and closure to the Simmons family. If you or a family member have been injured or killed by a hit and run driver in Pennsylvania or New Jersey, you need to contact me, Joseph Monaco, immediately by calling or texting 609-277-3166 in New Jersey or 215-546-3166, in Pennsylvania to protect yourself as well as your family.
Published 06/27/2016