Medical Error Deaths
Medical Errors Third Leading
Cause of Deaths in United States
Joseph Monaco, PA & NJ Trial Lawyer
Call or text 609-277-3166 in New Jersey or 215-546-3166, in Pennsylvania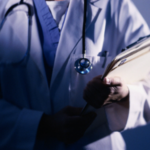 Back in 1999, it shocked our great country when a study showed that 44,000 to 99,000 people die each year in the United States from medical errors. Now, a recent study published in the British Medical Journal shows that the number of deaths per year is a staggering 251,000, or almost 700 deaths per day. Overall, this accounts for 9.5 percent of all deaths per year in the United Sates. This makes medical error deaths the third leading cause of deaths in the United States behind only deaths from cancer and heart disease.
Despite these startling revelations, the medical community is still shroud in secrecy when it comes to reporting and addressing medical errors. The medical community is basically a self-policing industry. Medical errors are addressed mainly in forums that are confidential. For example, if a physician is sued for medical malpractice, the review of the case conducted by peers at the hospital remains confidential. In addition, medical providers including major hospital conglomerates team up with the insurance industry to lobby for legislation restricting patient victims' right to sue and hold the medical community accountable. This is a trend that needs to be reversed. Not only should patients have access to the judicial system to bring malpractice cases but the medical industry's self-policing procedures need to be updated to make them more transparent to the general public. Without full disclosure, medical errors will continue to plague the United States. Medical errors not only cause deaths but result in serious injuries to patients that can have life-long consequences. We all have friends, family and acquaintances that have been harmed by medical errors.
If you or a family member have been injured or killed by a medical error in Pennsylvania or New Jersey, you need to contact me, Joseph Monaco, immediately by calling or texting 609-277-3166 in New Jersey or 215-546-3166, in Pennsylvania to protect yourself as well as your family. The importance of having a Medical Error Lawyer on your side cannot be overstated.
Published 08/12/2018