Texting and Driving not "Happy"
Texting and Driving not "Happy"
Despite Pharrell William's Happy Song
Joseph Monaco, Pennsylvania & New Jersey Trial Lawyer
Call or text 609-277-3166 in New Jersey or 215-546-3166, in Pennsylvania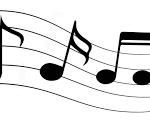 In a sad turn of events, a young woman by the name of Courtney Ann Sanford died when her car collided with a truck. She was texting and driving, while posting to Facebook. The most tragic part about this turn of events is that she reportedly was posting selfies on her Facebook and writing about how the hit song 'Happy', by international music star Pharrell Williams, truly made her feel "happy. Authorities say that Ms. Sanford had just posted to her Facebook seconds before she lost control of her car. The post read: 'The Happy Song makes me so HAPPY'.
She had posted that text at 8:33 and the call came in about the accident at 8:34. It was also later discovered that she had been posting selfies to her Facebook timeline as she drove down I-85 in High Point, North Carolina. Texting and driving has increased over the years, as well as people taking "selfies" while in dangerous or questionable situations. Courtney Ann Sanford's death is a stark reminder of the hazardous and sometimes fatal outcomes that emerge when texting and driving. The driver of the truck was not injured.
Texting and driving warnings have been being drilled in over the years. However, the message does not seem to be sinking in as much as it should. What would you do if you or your loved ones were driving and involved with someone who was not paying attention to the road? What if the other car crashed into you because they were texting and driving? Call or text Joseph Monaco at 609-277-3166 in New Jersey or 215-546-3166, in Pennsylvania if you are injured in a distracted driving accident. Free Consultation!
Published 07/29/2014