NJ Basic Auto Policy
New Jersey Auto Accident Victim's
Rights under a Basic Auto Policy
Joseph Monaco, New Jersey Trial Lawyer
Call or text 609-277-3166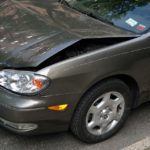 Recently, the NJ Supreme Court made a ruling that continued New Jersey's somewhat liberal protections for auto accident injury victims when an auto insurance company denies coverage because of a material misrepresentation in applying for the policy. A typical scenario involves the named insured under the auto policy failing to inform the insurance company that there are other licensed drivers in the household that operate the insured auto. Eventually, when an accident happens involving the unidentified household driver, the insurance company denies coverage based upon fraud in the application. However, New Jersey law has long held that an injured victim is at least entitled to receive the statutory minimum auto liability coverage of $15,000/30,000.
The Supreme Court of New Jersey addressed this issue recently in a case involving a New Jersey "Basic" auto policy. A "Basic" auto policy has been available to New Jersey drivers since 1998. It is a no-frills policy legally permitted to provide no bodily injury liability coverage. However, there is an option to purchase $10,000 in liability coverage. Needless to say, I would completely remiss if I did not comment on why such a policy is even permitted to be written. If auto insurance is mandatory in New Jersey to protect the public, then why is someone legally allowed to drive around with a policy that provides no liability coverage? It is really no different than driving around without auto insurance. Unfortunately, I have never been able to receive a legitimate answer to this question, but this specific subject is best left for another article.
In CURE v. Perez, the New Jersey Supreme Court ruled that an innocent auto injury victim is eligible to receive bodily injury liability limits of $10,000 when an auto insurance company denies coverage under a "Basic" auto policy because of a material misrepresentation by the named insured. However, this rule only applies if the name insured had originally selected the $10,000 bodily injury liability coverage option. Further, the Court deemed that it would be unfair to provide the injured victim with the statutory minimum coverage of $15,000/30,000 under a standard auto policy because it would be above the risk insured under the "basic" policy.
If you or a family member have been killed or injured in a New Jersey motor vehicle accident, please contact me by calling or texting 609-277-3166 if you need a Wrongful Death or Personal Injury Lawyer to learn what your rights under a Basic Policy when an auto insurance company denies coverage.
Published 10/29/2015