Children's Toys And Personal Injuries: What To Consider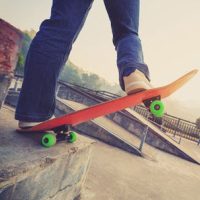 As the holiday season approaches, it is important to consider various ways in which injuries can happen unexpectedly while cooking, decorating, shopping, and more. Product defects that affect children's toys are a common cause of serious injuries during the holidays. Sometimes toys have design or manufacturing defects that make them dangerous to use regardless of the child's age or the way in which the product is used. In other circumstances, children's toys might have marketing defects, or "failure to warn" defects. With these types of defects, there may not be anything inherently wrong with the toy, but it might have been marketed in a way that failed to disclose certain injury risks, or it could have been marketed to the wrong age group. In some cases, marketing defects also occur when a company fails to warn about dangers associated with uses of the product that are foreseeable, even if they are not how the company intended the toy to be used.
It is important for parents and other caregivers to know about toy injury risks, and to know what to do in the event that a child injury occurs as a result of a dangerous toy.
Common Injuries Caused by Toys 
Parents and caregivers should be on the lookout for many different types of injuries that toys can cause, both during the holiday season and at other times of the year. According to the Children's Safety Network, kids sustained about 1 million injuries as a result of dangerous or defective toys. The following were the most common types of toy-related injuries for which children were treated in emergency departments across the country:
Lacerations;
Contusions;
Fractures;
Strains;
Sprains;
Internal injuries; and
Foreign bodies (caused by children swallowing dangerous toy parts).
The most common types of toys that cause injuries requiring treatment in emergency departments include the following:
Skateboards;
Scooters;
Balls;
Toy vehicles; and
Building sets.
Toys to Reconsider in 2022 
What toys are particularly risky this holiday season? The U.S. PIRG Education Fund compiles a list of hazardous toys every year, and the following are just some of the toys on that list to reconsider if you were thinking about gifting or purchasing them:
Army action figures made by Blue Panda;
Blue's Clues Foot to Floor ride-on toys;
DigiDots magnetic balls;
Disney rattle sets sold by Walgreens;
Kidoozie play tents and playhouses; and
Ubbi connecting bath toys.
It is critical to keep in mind that some toys with hazards or defects may be recalled, but others may not. In addition, it is important for parents and caregivers to remember that recalled toys could be for sale in secondhand marketplaces, so it is critical to be aware of previous toy safety recalls.
Contact a Product Liability Lawyer in Pennsylvania and New Jersey
 If you have questions about filing a claim after a toy defect injury, an experienced New Jersey and Pennsylvania product defect lawyer at Monaco Law PC can speak with you today. Joseph Monaco is a New Jersey and Pennsylvania personal injury lawyer serving Atlantic County, Burlington County, Cape May County, Camden County, Cumberland County, Gloucester County, Mercer County, Middlesex County, Ocean County, Salem County and all of South Jersey.
Sources:
childrenssafetynetwork.org/infographics/toy-injuries-us-children-know-facts#:~:text=Common%20injury%20diagnoses%20related%20to%2C%20foreign%20body%2C%20and%20other
publicinterestnetwork.org/wp-content/uploads/2022/11/TOYLAND-WED-717.pdf