Auto Black Box Legislation
Auto Black Box Owner Privacy
Legislation Proposed in New Jersey
Joseph Monaco, New Jersey Trial Lawyer
Call or text 609-277-3166 in New Jersey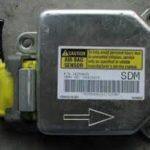 Recently, New Jersey Assemblyman Paul Moriarty introduced a Bill to declare that the information in auto "Black Boxes" (technically called event data recorders) is the property of the vehicle's owner. A warrant or subpoena would be required to access the information without the consent of the owner. There will be exceptions to help improve motor vehicle safety or allowing services such as OnStar to have access with consent.
Hopefully, this important piece of legislation will be became law; however, some additional protections are needed. As a Personal Injury Lawyer, I know that the vehicle owner is at a considerable disadvantage in utilizing and maintaining the data in the event of an accident. It is very difficult to retain qualified experts with the knowledge and software to properly access and maintain the data. All or parts of the data can be lost once the vehicle is put back on the road. In addition, and unbeknownst to the owners, auto manufactures may without obtaining permission from the owner access the data while the vehicle is at a dealership or body shop. If the owner or a member of his or her family are killed or injured in an accident, they will likely be prejudiced without equal capacity to access the data. The Bill would require the data to be retained for two years, but it needs to move further ahead in mandating that the auto manufacturers provide the public with the needed software to access the data.
Needless to say, it is important that you have an experienced New Jersey Personal Injury Lawyer if you or a family member are injured or killed in an accident. Call or text me, Joseph Monaco, at 609-277-3166 if you are seeking legal representation.
Published 11/10/2014