What To Know About Hit-And-Run Accidents In PA And NJ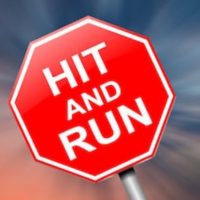 Nobody should ever have to experience a serious injury on the road because of another driver's negligence. These kinds of accidents and injuries are devastating enough even when you know who is responsible and can file a lawsuit in order to hold the at-fault driver accountable. Crashes that result in injuries are even more devastating when the at-fault driver leaves the scene of the accident. Hit-and-run accidents happen more often than you might think, and they frequently result in other motorists, pedestrians, motorcyclists, and bicyclists sustaining severe and life-threatening injuries. What do you need to know about hit-and-run accidents? Our New Jersey and Pennsylvania auto accident lawyers have information for you, and we can speak with you about getting started on your case today.
Hit-and-Run Accidents Have Been on the Rise 
Recent data reported by the AAA Foundation for Traffic Safety suggests that hit-and-run accidents have been on the rise across the country. Indeed, there are an average of more than 700,000 hit and run crashes annually, and over the last 10 years, more than 17,000 people have been killed in these types of collisions. The rate of serious and deadly injuries for pedestrians has risen notably in more recent years.
The overall rate of serious and fatal hit-and-run accidents is especially high in Pennsylvania and New Jersey. According to data reported by Value Penguin, over the last decade, Pennsylvania was ranked 11th in the country for the highest rates of hit-and-run deaths, with New Jersey ranked 14th. In Pennsylvania, about 3 percent of all fatal crashes are hits and runs, while that percentage is at about 2 percent in New Jersey.
Seeking Compensation After a Hit-and-Run Accident in New Jersey or Pennsylvania 
Most motorists in New Jersey and Pennsylvania carry no-fault coverage, or personal injury protection (PIP) coverage, which can be used to obtain compensation after a hit-and-run accident. Some drivers also may have underinsured or uninsured motorist coverage, which can also be used for compensation if you sustained injuries in a hit and run.
If you know who the hit-and-run driver is, you may be able to file a lawsuit if you sustained serious injuries. Even if the police did not immediately identify the hit-and-run driver, our firm can assess your case to determine whether it may be possible to identify the at-fault driver in order to file a lawsuit.
Contact an Auto Accident Lawyer Representing Clients in New Jersey and Pennsylvania 
If you or someone you love sustained injuries in a hit-and-run accident as a pedestrian or as a motorist, it is essential to get in touch with an experienced New Jersey and Pennsylvania auto accident lawyer at Monaco Law PC who can discuss your options with you for seeking compensation. These types of crashes can be especially devastating since you might not be able to identify the motorist in order to hold them accountable, but you still may be able to receive compensation to cover your medical bills and other losses.
Do not hesitate to get in touch with Monaco Law PC to discuss your case. Joseph Monaco is a New Jersey and Pennsylvania personal injury lawyer serving Atlantic County, Burlington County, Cape May County, Camden County, Cumberland County, Gloucester County, Mercer County, Middlesex County, Ocean County, Salem County and all of South Jersey.
Sources:
aaafoundation.org/wp-content/uploads/2018/04/18-0058_Hit-and-Run-Brief_FINALv2.pdf
valuepenguin.com/most-dangerous-roads-hit-and-runs
dmv.pa.gov/VEHICLE-SERVICES/Insurance/Insurance%20Overview/Pages/default.aspx
state.nj.us/dobi/division_consumers/insurance/basicpolicy.shtml