What Steps Should I Take After An Uber Or Lyft Accident?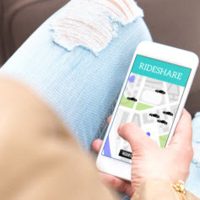 After an Uber or Lyft accident occurs, you may be disoriented and might not know exactly what steps you need to take in order to be eligible for compensation. Yet it is critical to take certain steps following a rideshare accident. Our New Jersey and Pennsylvania Lyft and Uber accident attorneys can provide you with more information about what to do in the immediate aftermath of a collision, as well as in the days and weeks that follow.
Call 911 and Have the Police Come to the Scene 
You should contact 911 as soon as possible so that emergency responders and police can arrive at the scene. When the police assess the crash, they may issue a citation to a responsible driver, which can be useful for filing an insurance claim or a lawsuit later on if you have sustained serious injuries.
Document the Scene Yourself 
You should document the scene of the crash as well as you can, being sure to take photographs from varying vantage points.
Identify Witnesses and Obtain Contact Information 
It is critical to obtain contact information from anyone involved in the accident, as well as from anyone who may have witnessed the crash. If you determine that you will need to file a rideshare accident lawsuit due to the severity of your injuries, having contact information for witnesses and others involved in the collision will be essential.
Seek a Medical Assessment ASAP 
Have a doctor assess your injuries even if you do not think they are severe. Many serious injuries do not initially have obvious symptoms.
Determine the Rideshare Driver's Liability and Status at the Time of the Collision 
Both Uber and Lyft have significant insurance policies to cover injuries caused by an Uber or Lyft driver when the driver is "on" at the time of the crash. In order for a driver to be covered by a $1 million insurance policy from one of the rideshare companies, the driver must have been transporting a passenger at the time of the collision or must have accepted a ride and been on the way to pick up a passenger. Making this determination will be critical for figuring out whether your injuries can be covered by Uber or Lyft insurance. A lawyer can help you with this process.
File an Insurance Claim 
For many Uber and Lyft accident injuries, you will file an insurance claim through your own personal injury protection coverage. However, for severe injuries caused by an Uber or Lyft driver, you may be eligible for compensation through the rideshare company's $1 million policy.
File a Lawsuit if You Suffered a Serious Injury 
If you suffered a serious injury and can meet the required threshold in New Jersey or Pennsylvania to file a lawsuit, you may need to file a lawsuit if you were unable to receive sufficient compensation through an insurance claim.
Contact a Lyft and Uber Accident Lawyer in New Jersey and Pennsylvania 
Rideshare accidents can result in serious and life-threatening injuries. Depending upon who was at fault for the accident and when it happened, you may be eligible to seek a significant amount of compensation through an Uber or Lyft insurance policy. One of the experienced New Jersey and Pennsylvania Lyft and Uber accident lawyer at Monaco Law PC. Joseph Monaco is a New Jersey and Pennsylvania personal injury lawyer serving Atlantic County, Burlington County, Cape May County, Camden County, Cumberland County, Gloucester County, Mercer County, Middlesex County, Ocean County, Salem County and all of South Jersey.
Sources:
uber.com/us/en/drive/insurance/
lyft.com/driver/insurance