Beware Of Insurance Adjusters After A Car Accident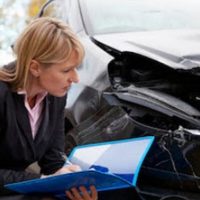 No day is ever guaranteed. How your day will go is unpredictable, and there is always a level of risk you take for each and every action and decision you make. This is just a part of living life. While you may always try to make the most responsible and safe decisions to protect yourself and your loved ones, there is nothing you can do to completely prevent all harm from coming your way. For example, car accidents frequently happen in the United States, making driving risky. Yet, the number of registered vehicles and drivers in the United States continues to grow. In 2021, there were 282 million registered vehicles in the country.
Many factors can lead to a crash, and in a country with such high numbers of drivers, crashes are a real and prevalent issue. If you were harmed in a car accident in New Jersey or Pennsylvania, you may not know what your rights are and what steps you should take to protect yourself after the crash. Speaking with an attorney is the best way to learn more about your legal rights and if you should file a claim for financial compensation for your damages. Every accident is different, but your damages might include payment for medical expenses, lost wages if you cannot work while you are recovering, your pain and suffering, property damages, and potentially more.
Victims of car accidents in Pennsylvania and New Jersey can call the South Jersey car accident injury attorney at Monaco Law PC to meet with a knowledgeable and experienced legal professional who can help you understand the personal injury claim process.
Should You Trust Insurance Agents After a Car Accident
There were over 117,000 reportable crashes in Pennsylvania in 2021, as reported by the Pennsylvania Department of Transportation. Considerable harm resulted in the aftermath of these crashes. Well over 1,000 people lost their lives, and more than 65,500 people were injured. Car accidents are a serious problem in the Keystone State, and every day there are accidents with injuries and death as a result.
Suppose you have never been in a crash before you may need help figuring out what to do. How will you pay for the financial losses you sustained from the incident? And if you are feeling vulnerable, scared, and overwhelmed, this would be normal and one of the reasons that right after a crash you might have an insurance adjuster quickly calling you to talk.
It is imperative that you understand the position of insurance companies is not one of caring for your well-being and concern for your damages. The costs that can come with a car accident can be very expensive, and an insurance company will not want to be left with the bill. Because of this, they will want to take advantage of your frazzled state after a crash and see if they can get you to either say something that can jeopardize your ability to recover maximum compensation, obtain information from you to deny your claim, or get you to take the lowest possible settlement quickly before you can speak with an attorney.
Speak with an Attorney at Monaco Law PC Today
You should never answer questions or talk to an insurance adjuster unless you have secured legal counsel. Nor should you provide a written statement without first consulting with an attorney.
After a crash, please call the Pennsylvania auto accident lawyer at Monaco Law PC today to schedule a free consultation at (609) 277-3166 for our New Jersey office and (215) 546-3166 for our office in Pennsylvania.
We are a New Jersey and Pennsylvania personal injury law firm serving Atlantic County, Burlington County, Cape May County, Camden County, Cumberland County, Gloucester County, Mercer County, Middlesex County, Ocean County, Salem County, and all of South Jersey.
Source:
penndot.pa.gov/TravelInPA/Safety/Documents/2021_CFB_linked.pdf