Most Common Mistakes That Can Harm Recovery From A Personal Injury Claim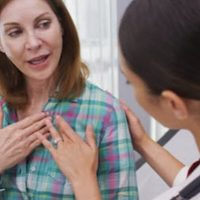 A personal injury claim is a civil action that can help injured victims who were harmed by the negligence of others recover the costs of their damages. Injury accidents have the potential to produce significant financial costs. Victims that were hurt by others may be able to have those costs covered through the personal injury claims process. Though, a victim who files a claim should take note of the most common errors in their own actions that could be a detriment to their ability to secure maximum recovery.
The South Jersey personal injury attorney at Monaco Law PC details the best practices and advice for avoiding mistakes during the personal injury claims process that can jeopardize recovery from a claim.
Avoid These Missteps if You Have Filed a Personal Injury Claim 
The purpose of filing a personal injury claim is to secure the most compensation possible for the totality of the damages or losses that resulted from an accident. Financial compensation may not always pay for the services and treatments needed so a person can fully regain their health as they had it before their accident. Still its purpose, nevertheless, is to make a person whole again after they have been hurt in an accident.
If you are filing a personal injury claim in New Jersey, avoid these mistakes during the claims process.
Ignoring one's symptoms and putting off a medical examination and treatment. The best thing to do after an injury accident is to quickly see a doctor to have a proper diagnosis and then to get the treatment needed for recovery. This benefits your overall prospects of healing, and it also documents your injuries, which will be a necessary piece of evidence in a claim.
Once a treatment plan is implemented, not following the doctor's recommendations is a big no-no. It is important to follow through with everything the doctor has instructed you to do, even if it feels inconvenient.
Going onto your social media platforms and posting about your injury event or about the social activities you are doing. Insurance agents use what is put on social media to deny claimants financial compensation. As a result, staying off of social media during the claims process is suggested.
Being too eager to accept a settlement. If an insurance adjuster reaches out to you and has a settlement ready, be aware that their motive is not to compensate you fully but to get you to accept as little as possible so they can close the claim. It is imperative that you understand the full amount of compensation you are owed and what your claim is worth before you sign off on a settlement.
Filing a claim without the help of an attorney. An attorney can offer strategic legal advice, handle negotiations and communications with the insurance adjuster on your behalf, and identify all of your damages to value your claim properly.
Speak to a South Jersey Personal Injury Attorney Today
 If another party's misconduct caused your injuries, then please call the South Jersey personal injury lawyer at Monaco Law PC at (609) 277-3166 for our New Jersey office and (215) 546-3166 for our office in Pennsylvania.
We are a New Jersey and Pennsylvania personal injury law firm serving Atlantic County, Burlington County, Cape May County, Camden County, Cumberland County, Gloucester County, Mercer County, Middlesex County, Ocean County, Salem County, and all of South Jersey.
Source:
njcourts.gov/sites/default/files/charges/8.70.pdf