How Does Comparative Fault Impact Auto Accident Claims?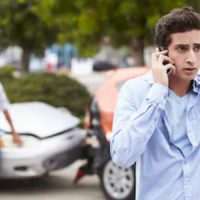 After a serious auto accident in Pennsylvania and New Jersey, you are likely thinking about your claim for compensation and worrying about your ability to get the money you need to cover all of your losses. For many auto accident victims, it can produce a significant amount of anxiety if you fear that you were also partially at fault for the accident, or that the defendant is going to try to argue that you were partially to blame. You should know that both New Jersey and Pennsylvania use modified comparative fault rules, which means that injury victims can recover damages even if they are partially to blame for the accident or the severity of their injuries. Our Pennsylvania and New Jersey auto accident lawyer can tell you more about how comparative fault might impact your claim and what you should expect.
Understanding Comparative Fault or Contributory Negligence 
Every state in the U.S. has its own rules concerning comparative fault, which can also be discussed in terms of contributory fault, comparative negligence, or contributory negligence. To put it simply, these terms refer to a situation in which the defendant raises, as a defense, the idea that the plaintiff is partially at fault for the accident or for the severity of their injuries.
Some states use what is known as a pure comparative fault model, in which a plaintiff can recover damages as long as the defendant is even one percent at fault, but the plaintiff's damages will be reduced by their percentage of fault. Other states use a pure contributory negligence model (only a handful of states) that say a plaintiff is barred from recovery entirely if that plaintiff is even one percent at fault themselves.
How Contributory Fault Works in Pennsylvania and New Jersey
Both Pennsylvania and New Jersey use a modified comparative fault rule, which says a plaintiff can recover damages as long as that plaintiff is not 51 percent or more at fault, or more at fault than the defendant. As long as the plaintiff is 50 percent or less at fault, the plaintiff will recover, but their damages award will be diminished by their portion of negligence.
It is also important to know that a defendant raising the issue of the plaintiff's fault does not automatically result in a reduction of damages or bar to recovery. The defendant will need to prove that the plaintiff was partially at fault, and the plaintiff will have a chance to prove the defendant wrong and to recover 100 percent of their damages award.
Contact a New Jersey and Pennsylvania Auto Accident Lawyer 
If you were injured in an auto collision in Pennsylvania or New Jersey and suffered serious injuries, you are likely planning to file a civil lawsuit against the liable party or parties. It can be confusing to learn about comparative fault and to worry about your ability to recover damages if the defendant (or defendants) raises the issue of your own negligence in an attempt to have your damages award reduced or to bar your recovery.
Our Pennsylvania and New Jersey car accident attorneys at Monaco Law PC are here to assist you and to help you seek the compensation you need, and you should contact our firm today for help. Joseph Monaco is a New Jersey and Pennsylvania personal injury lawyer serving Atlantic County, Burlington County, Cape May County, Camden County, Cumberland County, Gloucester County, Mercer County, Middlesex County, Ocean County, Salem County and all of South Jersey.
Sources:
legis.state.pa.us/WU01/LI/LI/CT/HTM/42/00.071.002.000..HTM
law.justia.com/codes/new-jersey/2013/title-2a/section-2a-15-5.1