Firework Injuries In New Jersey And Pennsylvania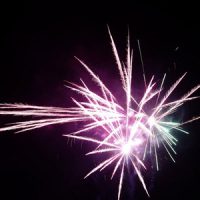 In New Jersey and Pennsylvania, there is easier access to fireworks, and there is no license or training required to purchase them. As a result, every year, people in New Jersey and Pennsylvania sustain severe and life-threatening injuries as a result of fireworks. Sometimes people who are lighting the fireworks are injured, but others nearby can also suffer debilitating injuries and property damage. In some cases, fireworks end up affecting nearby houses, starting fires and causing burn and smoke inhalation injuries to neighbors.
Getting the Facts About Firework Injuries 
How dangerous are fireworks? Statistics from the Consumer Product Safety Commission (CPSC) and U.S. News & World Report suggest that they are extremely dangerous. Consider some of the following statistics:
More than 11,000 people required treatment in emergency departments for firework injuries in 2021l;
About 2500 firework injuries were either firecracker injuries or sparkler injuries;
Between 2006 and 2021, firework injury rates rose by about 25 percent; and
Approximately 32 percent of firework injuries are burns, and those burn injuries most commonly affect the eyes, head, face, ears, hands, and fingers.
Given that it is so easy to purchase and use fireworks in New Jersey and Pennsylvania, people often get hurt without realizing the serious risks associated with fireworks.
Filing a Claim Against the Manufacturer or Seller of the Fireworks
 You could be eligible to file a claim against the designer, manufacturer, or seller of the fireworks if an injury resulted from a defect in the firework. Sometimes fireworks explode when they are lit, or they do not function as advertised. A personal injury lawyer can discuss the types of circumstances in which a product liability lawsuit may be possible.
Seeking Compensation By Suing the Person Who Lit Off the Fireworks 
In many firework injury cases, people are injured by parties who lit off the fireworks. If you were at the home of a friend, family member, neighbor, or colleague, it may be possible to pursue a couple of different options for compensation after a firework injury. First, you could be eligible to file a personal injury claim against the party who actually lit off the fireworks. Often, that person is the same one who purchased the fireworks. If not, the party who bought the fireworks could potentially be liable in a personal injury case. In addition, the owner of the property where the firework accident occurred could be responsible through a  premises liability lawsuit.
Sometimes the owner of the premises will also be the person who bought and lit off the fireworks. In other cases, these may be distinct parties. To determine whether any of those parties are liable, you should seek advice from an injury lawyer.
Contact a New Jersey and Pennsylvania Personal Injury Lawyer
 If you were injured in a fireworks accident, it is important to find out more about seeking compensation by discussing your case with a New Jersey and Pennsylvania personal injury attorney at Monaco Law PC who can help you with a firework injury claim. Joseph Monaco is a New Jersey and Pennsylvania personal injury lawyer serving Atlantic County, Burlington County, Cape May County, Camden County, Cumberland County, Gloucester County, Mercer County, Middlesex County, Ocean County, Salem County and all of South Jersey.
Sources:
cpsc.gov/Safety-Education/Safety-Education-Centers/Fireworks
usnews.com/news/health-news/articles/2022-07-01/u-s-fireworks-injuries-are-on-the-rise