Conditions Most Likely To Cause Slip And Fall Accidents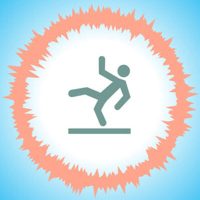 Slip and fall events in the United States lead to more than eight million people requiring treatment in hospital emergency rooms across the country, reports the National Floor Safety Institute. Slip and fall incidents can cause a lot more damage to the human body than just scrapes and bumps. And, for specific demographics like the elderly population, or those 65 years of age and older, slip and fall incidents can cause long-term debilitation and even death.
Property owners have a duty of care to ensure that their property and grounds are safe and free from perils so that when others enter, they are not at risk of being harmed. A property owner has a legal responsibility to keep their premises safe. When this legal duty is violated, and a property owner fails to keep up their property or remedy hazards, and someone is injured, the property owner may be liable for the resulting damages.
It is imperative in these situations that victims injured in premise liability accidents do not hesitate to reach out to an attorney for assistance and legal counsel. It may be possible to secure a large financial settlement for the full amount of the damages that were suffered. An attorney can help identify all damages and put an accurate value on a claim. In New Jersey, the South Jersey premise liability attorney at Monaco Law PC can assist you with a claim if you were hurt on another person or entity's property.
What are the Most Dangerous Conditions that Cause Slip and Fall Accidents? 
Men and women alike tend to experience fall accidents that result in death at the same rate. However, when it comes to fall incidents in general, women suffer more of these every year than their male counterparts. This information shows us that when hazardous conditions exist, men and women are both at risk of having an accident that causes some amount of physical bodily harm.
The following conditions present some of the most dangerous for slip and fall events to take place.
Slick and slippery flooring.
Flooring that is defective and uneven.
Stairways that are unsound and broken.
Locations that do not have appropriate lighting for clear visibility.
Hazards and impediments that exist on a property and are not removed.
Flooring that slopes upwards or downwards that has no safety rail to hold on to.
A victim who slips, trips, or falls on a property in New Jersey may be entitled to file a claim for damages, including medical expenses, property damages, pain and suffering, and missed wages from time spent away from one's job.
Speak to a South Jersey Personal Injury Attorney Today 
For help with a premise liability claim in New Jersey, please do not hesitate to reach out to the South Jersey personal injury lawyer at Monaco Law PC at (609) 277-3166 for our New Jersey office and (215) 546-3166 for our office in Pennsylvania.
We are a New Jersey and Pennsylvania premise liability law firm serving Atlantic County, Burlington County, Cape May County, Camden County, Cumberland County, Gloucester County, Mercer County, Middlesex County, Ocean County, Salem County, and all of South Jersey.
Source:
nfsi.org/nfsi-research/quick-facts/