A General Overview Of Amputation Injuries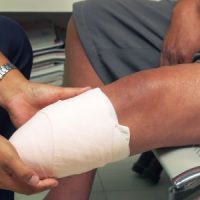 Having working limbs that are free of injury and that function properly is something that many people take for granted. The loss of a limb can be a devastating and traumatic experience. Having to learn to live without a limb can not only be challenging physically, but also, this type of life-changing experience can lead to great emotional and mental turmoil.
If you suffered a catastrophic event that led to an amputation injury, it may be possible to recover financial compensation for the losses you had to endure. The South Jersey personal injury attorney at Monaco Law PC has more than 30 years of experience fighting to obtain justice and the most financial compensation possible on behalf of injured parties.
Understanding Amputation Injuries 
Anyone can sustain considerable physical bodily harm in an unintentional injury accident that can result in the need to amputate. Amputation injuries can leave a victim with costly damages such as expensive medical treatment, surgeries, physical therapy, prescription medications, payment for prosthetics, and more. A patient may be unable to work as a result of their amputation injury or only work in a limited capacity which reduces the amount of money they are able to earn.
Physical suffering is one thing, but mental pain and distress is something completely different and maybe even more deleterious for a victim of an amputation accident.
Due to the high costs that come with amputation injuries, victims must ensure they receive the full amount of compensation they are owed for their losses. A personal injury attorney can help a victim increase their ability to do just that.
Amputation injuries can take the form of either traumatic amputation or surgical amputation.
A traumatic amputation happens when a limb or body part is severed away from the body during an injury event. For example, a cataclysmic car accident may result in a finger being torn off or a foot or ankle being severed from a leg.
A surgical amputation happens when the body part is still connected, but it is so badly damaged it cannot be saved. As a result, the body part must be removed or amputated via surgery.
The most common scenarios that cause many of the reportable catastrophic amputation injuries each year are:
Car accidents
Accidents on construction sites
Accidents in manufacturing facilities
Agricultural accidents
Electrocutions
Across the United States, there are at least 2 million people that have lost their limbs. As high as 25% of the individuals that have had to have amputation happen comes as a result of traumatic injury accidents. For instance, there are more than 600 young children that will have an amputation injury event from lawnmowers alone.
Speak to a Catastrophic Injury Attorney in New Jersey Today 
If you suffered an amputation injury because another party was behaving in a negligent way, you may be entitled to compensation for the harm you suffered. Call the South Jersey personal injury lawyer at Monaco Law PC at (609) 277-3166 for our New Jersey office and (215) 546-3166 for our office in Pennsylvania.
We are a New Jersey and Pennsylvania personal injury law firm serving Atlantic County, Burlington County, Cape May County, Camden County, Cumberland County, Gloucester County, Mercer County, Middlesex County, Ocean County, Salem County, and all of South Jersey.