5 Things To Know About Drunk Driving Accidents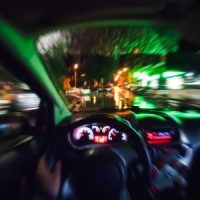 Drunk driving collisions in New Jersey and Pennsylvania can result in severe and deadly injuries, and it may be possible to file a personal injury claim or a wrongful death lawsuit. It is important to understand how drunk driving accidents happen and how to hold the drunk driver accountable for any injuries they have caused. The following are five things you should know about drunk driving accidents in Pennsylvania and New Jersey.
Drunk Driving Causes Deaths at a High Rate in Pennsylvania and New Jersey 
Rates of injuries and deaths caused by drunk driving are high in Pennsylvania and New Jersey:
Drunk driving accounts for nearly 30 percent of all traffic fatalities in New Jersey and Pennsylvania;
Alcohol impairment and drunk driving crashes are significantly higher at night than in the daytime;
More than 1 million drivers are arrested annually for drunk driving across the country, and Pennsylvania had nearly 50,000 DUI arrests in 2018, and it is likely that those drivers represent only a small portion of motorists who drive drunk; and
Motorcyclists, car drivers, and truck drivers all have a high rate of causing drunk driving injury and death crashes in Pennsylvania and New Jersey.
Intoxicated Driving Can Involve More Than Alcohol Use 
Drunk driving can include more than just driving after drinking alcohol. Drugged driving accidents are also on the rise.
You May Be Able to File an Auto Insurance Claim and a Lawsuit 
After a drunk driving accident, most people who have survived the collision will begin the process of seeking financial compensation by filing an auto accident lawsuit. New Jersey is a no-fault state, and Pennsylvania is a partial no-fault state, which means you may need to start with a claim through your personal injury protection (PIP) coverage. With serious injuries that result in compensation beyond what your insurance provides, you may be eligible to move forward with a lawsuit.
Comparative Negligence Could Affect Your Damages Award 
What would happen if a person who was injured in a collision caused by a drunk driver was also partially negligent because of speeding or texting while driving? Both Pennsylvania and New Jersey have a modified contributory negligence rule, which means that a plaintiff can recover damages (reduced by their percentage of fault) as long as the plaintiff is not 51 percent or more at fault. Once a plaintiff is 51 percent liable for the accident or the severity of the injuries, the plaintiff is barred from recovery.
Your Claim Must Be Filed Within a Relatively Short Time Window 
The statutes of limitations for motor vehicle accidents are created by state law, so it is critical to work with an experienced auto accident lawyer to determine whether your claim should be filed in New Jersey or Pennsylvania, and whether the distinction will affect the timeline for your drunk driving accident claim. For most drunk driving claims, both New Jersey and Pennsylvania have a two-year statute of limitations. Accordingly, your lawsuit must be filed within that two-year time window, and the clock starts ticking on the date of the drunk driving accident.
Contact an Experienced Car Accident Attorney Serving Clients in New Jersey and Pennsylvania 
If you or someone you love got hurt in a motor vehicle collision caused by a drunk driver, it is critical to seek advice from an experienced New Jersey and Pennsylvania car accident attorney at Monaco Law PC as soon as you can. Joseph Monaco is a New Jersey and Pennsylvania personal injury lawyer serving Atlantic County, Burlington County, Cape May County, Camden County, Cumberland County, Gloucester County, Mercer County, Middlesex County, Ocean County, Salem County and all of South Jersey.
Sources:
nj.gov/oag/hts/youlose_factsheets.html#:~:text=Traffic%20fatalities%20in%20alcohol%2Dimpaired,32%20percent%20versus%209%20percent
penndot.pa.gov/TravelInPA/Safety/TrafficSafetyAndDriverTopics/pages/impaired-driving.aspx#:~:text=Impaired%20Driving%20Enforcement%20in%20Pennsylvania&text=There%20were%2049%2C730%20DUI%20arrests,impairing%20drug%20filed%20in%202018
legis.state.pa.us/cfdocs/legis/LI/consCheck.cfm?txtType=HTM&ttl=42&div=0&chpt=55&sctn=24&subsctn=0
law.justia.com/codes/new-jersey/2013/title-2a/section-2a-15-5.1
casetext.com/statute/pennsylvania-statutes/consolidated-statutes/title-42-pacs-judiciary-and-judicial-procedure/part-vii-civil-actions-and-proceedings/chapter-71-general-provisions/section-7102-comparative-negligence