Lancaster Pennsylvania Truck Accident Lawyer
Call or text me at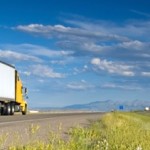 A truck or tractor trailer accident in Lancaster, Pennsylvania is a serious and possible life threatening event. Trucks may by hauling dangerous cargo that can explode or emit toxins. Plus, they have less maneuverability because they are significantly larger in size and weight than other vehicles on Lancaster roadways. Even if a tractor trailer operator is well trained, things can and do go wrong. There are countless hazards and distractions that can lead to human error especially when operating a big rig like a tractor trailer. Truck drivers have to be diligent including combating fatigue. They also have to react to situations instantly because a large truck or tractor trailer cannot be made to turn or slow down as quickly as other smaller vehicles to avoid sudden emergencies. If you or a loved one have been wrongfully killed or injured in Lancaster County, Pennsylvania, call me , Joseph Monaco, Lancaster Truck Accident Lawyer, to learn your rights.
Lancaster Pennsylvania Motorcycle Accident Lawyer
Motorcycle use continues to increase every year. Pennsylvanians love the open feel of the road they offer along with the freedom and independence riding a bike can provide. However, while any type of Lancaster, Pennsylvania road accident can be devastating, riding a motorcycle can put riders in a more vulnerable position because motorcycles are equipped with a minimum level of safety devices; plus, other motorists often fail to take notice of motorcycles when pulling onto roadways or changing lanes. If you or a loved one have been wrongfully injured or killed in Lancaster County, Pennsylvania, call me, Joseph Monaco, Lancaster Motorcycle Accident Lawyer, to learn your rights.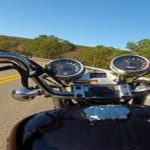 If you or a loved one are a Lancaster motorcycle injury or wrongful death victim, Pennsylvania Law allows you or your family to be awarded monetary compensation. Compensation is available for people who have suffered whiplash injuries to wrongful death of a family member. The amount you and your family receive will depend on the extent of harm suffered and fault for the cause of the crash. Types of damages include hospital expenses, pain and suffering, loss of earnings, loss of life's pleasures and loss of society and companionship. You may be entitled to an award reaching five or six figures or even seven figures for catastrophic injuries or wrongful death. Call me to have a second generation trial lawyer fighting for you. After all, insurance companies are in business to earn a profit, not to fairly compensate you and your family. Call or text me at for a Free Consultation and the No Recovery, No Fee Guarantee.