Gloucester County New Jersey
Wrongful Death Lawyer
Call or text me at 609-277-3166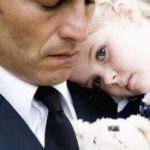 Unfortunately, preventable accidents happen every day including throughout Gloucester County, New Jersey. The worst scenario of all is when a loved one is wrongfully killed by someone's reckless or careless conduct. The hardships resulting from a wrongful death reverberate through the entire family including spouses, parents and children. If you have needlessly lost someone in Gloucester County, call me, Joseph Monaco, Gloucester County Wrongful Death Lawyer, to obtain the help you need to make it through these difficult times.
Gloucester County Wrongful Death Cases are often very difficult to pursue because of their complexity. In addition, the emotional and financial difficulties for the surviving family members can be overwhelming. That's why I have followed in my father' footsteps in dedicating my life to helping those who find themselves in a position they never wanted to be in, especially when put there by another person or big corporation's negligence. As I pursue your family's claim, I will always be sensitive to the emotional impact that is occurring.
Gloucester County Wrongful Death Damages:
Medical and hospital bills
Funeral and burial expenses
Victim's pain and suffering between the time of accident and death
Loss of financial support including income
Compensation for loss of services provided by victim
Compensation for loss of care and comfort victim would have given
Compensation for loss of training and guidance
Loss of society and companionship from a lost spouse or parent
Causes of Gloucester County Wrongful Deaths and Personal Injuries
Auto Accidents
Truck Accidents
Slip and Falls
Motorcycle Accidents
Defective Products
Medical Malpractice
Nursing Home Abuse
Joseph Monaco
New Jersey Trial Lawyer
Call or text me, Joseph Monaco, at 609-277-3166 to receive a Free Consultation offering my over 25 years of experience as a New Jersey Trial Lawyer. I can help you no matter where you are in Gloucester County including areas such as Woodbury, Washington Township and Monroe Township. My firm also offers the No Recovery, No Fee Guarantee. Call now before critical evidence is destroyed or lost. An early investigation is crucial in Gloucester County Wrongful Death cases.