Gloucester County New Jersey
Premises Liability and Slip and Fall Lawyer
Call or text me at 609-277-3166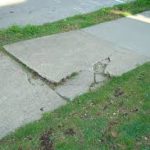 Slip and Fall or Trip and Fall Cases
Gloucester County New Jersey
A Gloucester County slip and fall accident can needlessly lead to serious bodily injuries or even wrongful death. Property owners, whether commercial or residential, have a duty under New Jersey law to keep their properties safe from hazards that can lead to bodily harm. The hazard can be a slippery floor, broken door or overloaded shelf with merchandise. If you or a loved one are the victim of a property owner's reckless or negligent conduct, call me, Joseph Monaco, Gloucester County Slip and Fall Lawyer, to learn your rights before they are lost. It is never too early to get proper legal representation.
Some of the typical causes of Gloucester County New Jersey cases are:
Damaged or uneven driveways or sidewalks
Potholes or ridges in roads
Wet or greasy floors
Missing or broken stairway handrails
Poor lighting
Snow or ice covered parking lots or driveways
Cluttered isles at a retail center
Construction site hazards
Building code violations
Falling merchandise
Faulty wiring
Assaults from Inadequate Building Security
Gloucester County, New Jersey inadequate security cases may involve victims of crime upon the business premises of other persons or entities. They may also involve a hotel or apartment complex owner ignoring a party with underage or excessive drinking, which leads to a minor's death or serious bodily injuries. Failure to provide proper security claims may arise at malls, parking lots, apartments or shopping centers or other similar establishments. Owners of these businesses are responsible if the likelihood of criminal activity such as underage drinking or assaults is reasonably foreseeable and they fail to implement reasonable security measures to protect their customers, tenants or others legally on the premises.
Gloucester County Emergency Rooms
Inspira Medical Center Woodbury
509 North Broad Street
Woodbury, NJ 08096
Contact: (856) 845-0100
Kennedy University Hospital
435 Hurffville-Crosskeys Road
Turnersville, NJ 08012
Contact: 856-582-2500
Gloucester County Urgent Care Centers
Virtua Express Urgent Care Center Washington Township
239 Hurffville-Crosskeys Road, Suite 160
Sewell, NJ 08080
Contact: (856) 341-8200
Premier Urgent Care Swedesboro
499 Beckett Road Suite 102
Woolwich Township, NJ 08085
Contact: (856) 803-5200
Premier Urgent Care Turnersville
3501 Route 42
Turnersville, NJ 08012
Contact: (856) 406-4866
MedExpress Woodbury
875 Mantua Pike
Woodbury, NJ 08096
Contact: (856) 384-5949
Patient First Woodbury
630 Mantua Pike
Woodbury, NJ 08096
Contact: (856) 812-2220
Inspira Urgent Care Woolwich
101 Lexington Road
Woolwich Township, NJ 08085
Contact: (856) 542-1300
Inspira Urgent Care Tomlin Station
201 Tomlin Station Road
Mullica Hill, NJ 08062
Contact: (856) 241-2500
Inspira Urgent Care Mantua
660 Woodbury-Glassboro Road, Suite 26
Sewell, NJ 08080
Contact: (856) 415-6188
Inspira Urgent Care Glassboro
1120 North Delsea Drive
Glassboro, NJ 08028
Contact: (856) 582-1500
Joseph Monaco
New Jersey Trial Lawyer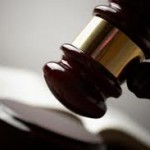 Do not leave things to chance when injured in Gloucester County, New Jersey. Call 911, seek proper medical attention, take photographs of hazardous condition, gather names of witnesses, and then call or text me, Joseph Monaco, a Gloucester County Premises Liability Lawyer at 609-277-3166 for a Free Consultation and the No Recovery, No Fee Guarantee. Woodbury Courthouse Experience. I can help you no matter where you are in Gloucester County including areas such as Woodbury, Washington Township and Monroe Township. As a New Jersey Trial Lawyer, I work to keep up my long tradition of fighting for injury victims and their families.