Burlington County New Jersey
Defective Product Liability Lawyer
Call or text me at 609-277-3166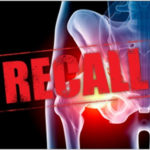 Product liability claims in Burlington County, New Jersey could involve many different types of products including machinery. Products can range from dangerous medications, faulty electrical equipment or an auto lacking proper safety protection. Defective product claims are often complex and should be handled by a Trial Lawyer with experience. Call me, Joseph Monaco, Burlington County Product Liability Lawyer, to learn if you or your loved one have a case. These cases need to be investigated early before evidence is lost or destroyed. That's why you should not hesitate to contact me.
If you or a family member sustained injury or even wrongful death due to a defective product in Burlington County, New Jersey, the designer, manufacturer or supplier of the defective product may be liable to pay monetary damages. Besides receiving justice for yourself and your family, pursuing a product liability claim will also help prevent others from being injured by the same product. It may even lead to a recall of the defective product.
Convenient Marlton Law Office Location
1 Eves Drive, Suite 111
Marlton, New Jersey 08053
Joseph Monaco New Jersey Trial Lawyer
Call or text me, Joseph Monaco, at 609-277-3166 to speak with a New Jersey Trial Lawyer. I will help protect your family and other residents of Burlington County from dangerous products. As a New Jersey Trial Lawyer, I handle cases throughout Burlington County including areas such as Mount Laurel, Willingboro and Evesham Township.