New Jersey Dog Bite Lawyer Case Results
Pit Bull and Defective Collar Recovery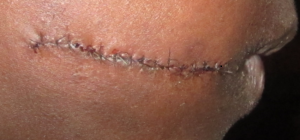 As a New Jersey Dog Bite Lawyer, I won a significant dog bite case result on behalf of a ten year old boy who was severely bitten in the face playing football in the back yard of the owner's home. The Pit Bull was leashed to a tree but the metal d-ring of the dog's collar pulled open resulting in the leash becoming unhooked. After I settled a claim on behalf of the young boy through the dog owner's homeowner's insurance policy for $295,000, I pursued a a second claim brought against the manufacturer of the dog collar that failed.. This resulted in a an additional settlement of $237,500. The scarring to the minor boy's face was extensive.
Mixed Breed Facial Dog Bite Recovery
A three year old girl was bitten in the face while playing along a public sidewalk. The dog was owned by 17 year old boy but I was able to purse a claim against his grandmother's homeowner's insurance policy resulting in my winning a recovery for the girl of $125,000. The bites above her lip and near her eye fortunately healed as well as could be expected.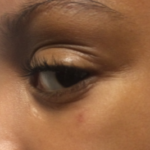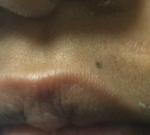 Call or text 609-277-3166 to speak with me, Joseph Monaco, for a Free Consultation.
I have experience handling dog bite cases in New Jersey as a Dog Bite Lawyer. I also provide the No Recovery, No Fee Guarantee. If my firm does not win a recover on your or your loved one's behalf, you owe us nothing.